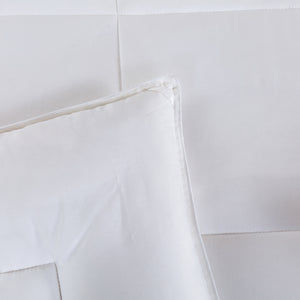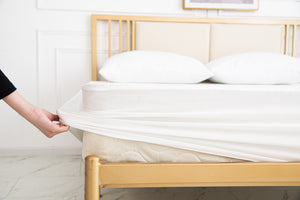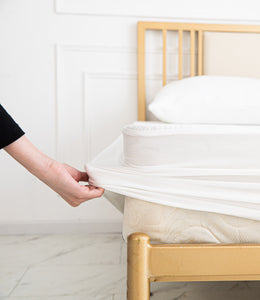 Eucalyptus Comfort™ Is a brand that manufactures ethically and sustainably sourced lyocell from eucalyptus textile. Eucalyptus fibers are manufactured from the wood pulp of the eucalyptus tree. All of the eucalyptus wood is ethically sourced from farmed trees without harming the environment; we source the wood from waste and not live trees.
At Eucalyptus Comfort™ we ensure our products are 100% sustainable and environmentally friendly. Our manufacturing goes through a closed loop production process to open the soft materials used to produce our products; this transforms the wood pulp into the fibers used. The water used in the manufacturing process is recycled and filtered. We do not let the utilized water go to waste as we believe this can impact our environment globally. The more we recycle the water in the manufacturing process, the better it is for our environment. This process leads us to a recovery rate of 99% of the water used. 
Other manufacturers use toxic solvents in the manufacturing process. These toxic chemicals are released back in the environment which then pollutes our air and water. Solvents like that are corrosive. The main issue is that they cannot be recycled back into the manufacturing process.
Eucalyptus Comfort™ proudly manufactures Eucalyptus mattress protectors and pillow protectors, ensuring the best protection for your mattresses and pillows. We are working on more products made from Eucalyptus to ensure you comfort and peace of mind.
All of our products are OEKO-TEX® certified. This means that our products are free of harmful chemicals, leaving an eco-friendly footprint.