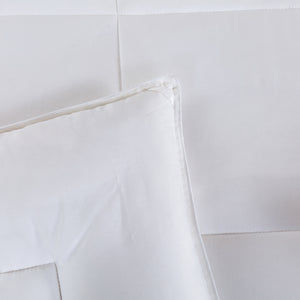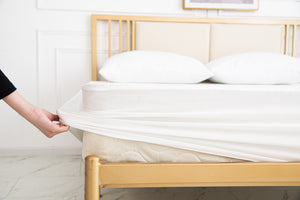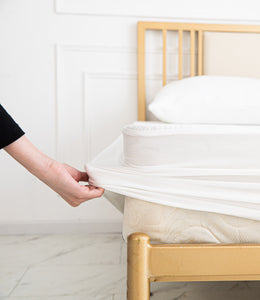 Who we are. How it all started. Our mission. Our goal.
It all started when we distributed and wholesaled pillows in May 2014. There were many concerns from going to one trade show to another and talking to thousands of customers over three years. So, what did we do? We listened.
The first significant factor was how the textile industry is impacting our environment, from washing the textiles with harmful chemicals to textiles being manufactured using unsustainable synthetic methods. Our first mission started: to manufacture pillows using renewable sources and eco-friendly materials. 
The second factor was how customers could not adjust their pillows to the desired firmness level for their sleep preference. What did we do? We added an inner zipper to our inner pillow! All our customers can customize their pillows to their desired loft and feel. The excess filling can be stored in the pillow packaging bag and then re-used in the future if preferred.
The third factor was how customers didn't like bamboo pillows filled with shredded memory foam or down pillows using feathers. All our pillows are filled with 100% organic kapok fiber—the best down alternative solution where you are gaining comfort and not harming the environment.
The fourth factor was how many germs and bacteria could get into your pillow in a short period. All of our Kamboo™ Pillows are manufactured with a 100% waterproof bamboo pillow protector. It has a zipper so it can be removable and machine washed. This is the best way to protect your beloved pillows from germs and bacteria. Best of all, it keeps your pillow fresh and maintains it to last longer!
All of our products are made from eco-friendly renewable source materials that are 100% free from harmful chemicals and substances:
Our Kamboo™ Duvet is the first duvet made from a luxurious blend of 100% bamboo fabric filled with 100% organic kapok fiber.
Our Bamboo duvet is made from 100% bamboo fabric and fill.
We have two different mattress & pillow protectors where you can choose from bamboo or eucalyptus.
Quality & Testing.
All of our products are manufactured free from harmful chemicals and substances. We go through rigorous inspection with all of our textile manufacturers. We ensure their OEKO-TEX certifications are valid.